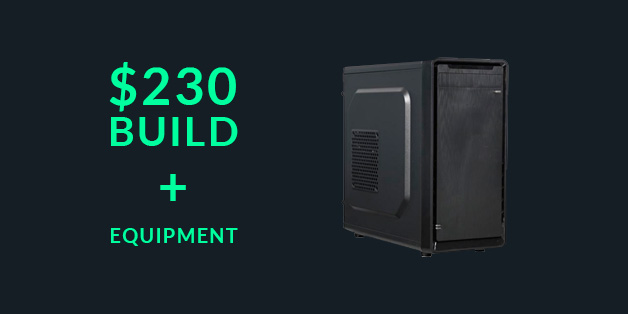 Low Budget Gaming Equipment
Hello brothers! This is a new series of articles for the blog that we are going to start. The power of this series will be the configuration of the PC and its cost/performance.
We will also show other products in relation to the cost of the PC to complete all the gaming equipment.
Let's start with the PC and the performance it offers in some games.
$230 PC
PERFORMANCE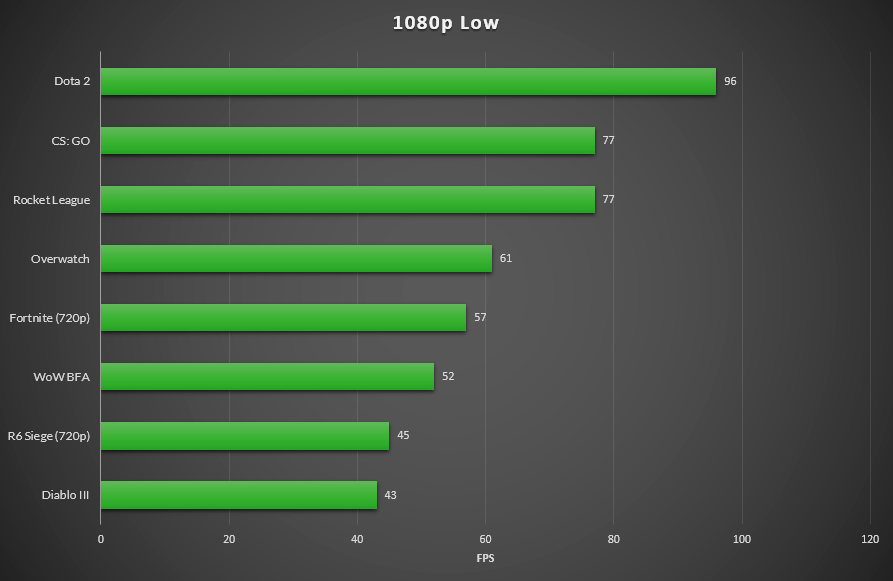 Well this configuration can be said to be to play at a minimum, even games like Fortnite or Rainbow Six Siege should be executed at 720p resolution. However the price is very contained and if the games that interest us most are like WoW, Dota or Overwatch then there would be no problem.
It is important to remember that the VRAM of the integrated graphics takes from the RAM, then triple A games would already be a problem with 8 GB of RAM that has the configuration, additional the dual core of the processor would limit us in some games.
Storage is another issue to consider, if we are going to install several games (only the WoW weighs around 80GB) then 120GB will fall short. As a solution I suggest to pass a 240GB SSD hard drive (Kingston SSD 240GB) that only increases $10 more.
If 240GB is not enough I recommend you buy the 120GB SSD that is already in the configuration and additional a 500GB HDD (Seagate Barracuda 500GB). Then in the SSD you would install the operating system and other programs that you are going to use and in the HDD you install the games. And problem solved 😄
EQUIPMENT
The gaming experience is not only based on the PC, there are other factors that influence a lot and that we can get at a fairly affordable price.
The following products are the best we can get at such a low price:
All the equipment (with the Acer monitor) together with the PC would come out for about $400 not bad for all the benefit and performance we get.
CONCLUSION
If your games are CS:GO, WoW, Dota and similar, if you have a tight budget but want to have a good experience when playing, then go for this configuration may be ideal for you.
Soon we will get higher price configurations and higher performance, especially for triple A games. We will also go up in quality in the equipment section.
Note: When buying a product through these links you will be supporting Hermanos PC 🎉
If you have any questions leave it in the comments or you can send us a message to our Instagram or Facebook
Do you want to know which PC components are the most ideal for your needs? Check our tool
Do you have a friend who this guide might be useful for him? Please send this to him and let him stop suffering because of his bad gaming experience 😅